We recognize that all of our patients are unique and deserve to receive orthodontic care that reflects their individual needs. Our experienced and talented team is committed to working with you and your family to create a comfortable, stress-free, and rewarding orthodontic experience every time you visit our practice.
We are pleased to welcome you and your family, and we look forward to working with you.
---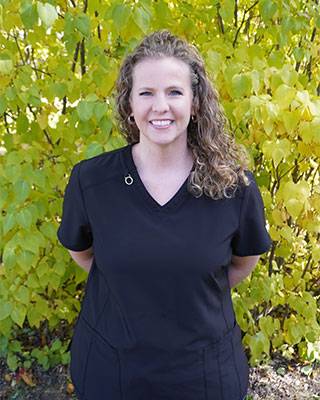 Annie
Orthodontic Assistant
It's really great getting to know our patients over the course of their treatment. I've been with Fehrman Orthodontics for over 20 years and I have seen generations of family's come through the door. It's always great catching up with old patients, reminiscing of their time in treatment and hearing what they have been up to in life.
I am married and blessed with two beautiful daughters, Brittany and Brookelyn. My most precious moments are spent with my family and friends. We enjoy time on the water, camping, cooking, and traveling. Most importantly, just being together.
---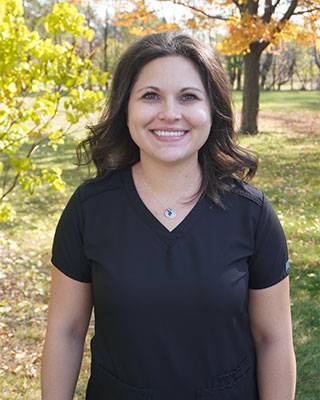 Melissa
Orthodontic Assistant
I work directly with patients from the start of treatment to the end. As an assistant, I take diagnostic records, fit appliances, place and remove braces, educate patients and parents and help with routine appointments and sterilization. Most importantly, I build relationships with patients throughout their time with us. I work with a great group of people who've become like family to me. There is always laughter and joy in our office!
I am married and have two children, a son and daughter, as well as a dog and cat. I love baking and getting the most out of every season by gardening, kayaking, camping, and snowshoeing, just to name a few!
---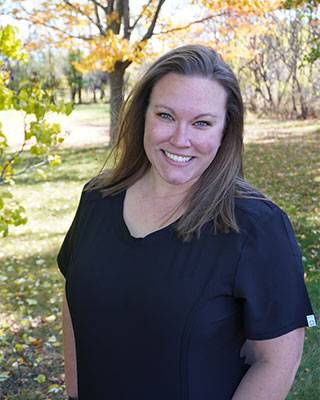 Mandy
Lab Technician / Orthodontic Assistant
I joined Fehrman Orthodontics in 2012 and am dual trained as a lab technician and an assistant. My favorite part of my job is creating beautiful smiles for our patients! I also enjoy the experience of learning how to make appliances in the lab. I love working with my team of doctors and my coworkers because we are more than just staff—we are a family. We laugh, have fun, and have each other to rely on!
My husband's name is Dustin. Together we have three children, Collin, Alexa, and Mikenna. We also enjoy our two pups Rocki and Kevin! You will find our family enjoying many outside activities including camping, wheeling, and fishing.
---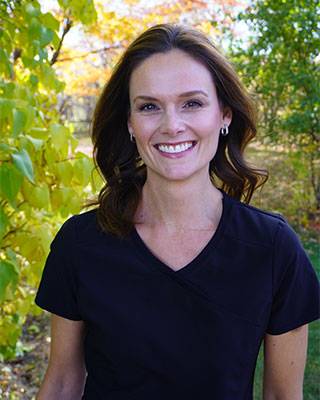 Shannon
Orthodontic Assistant
I joined Fehrman Orthodontics in 2015, and have almost 20 years of experience in orthodontics. My favorite part of my job is three fold. I enjoy working directly with and meeting new people, as well as having an active role in the care of our patients from the first day when most patients are self-conscious or unsure of themselves all the way to the end when they have a new level of confidence in their smile and appearance! This is so rewarding!
I've been married for 20 years. My husband and I have two beautiful children together and a spunky puppy named Rocky. We are an active family with a love of many outdoor activities ranging from camping and boating to hiking and fishing. We also love to be beach bums every time we get a chance!
---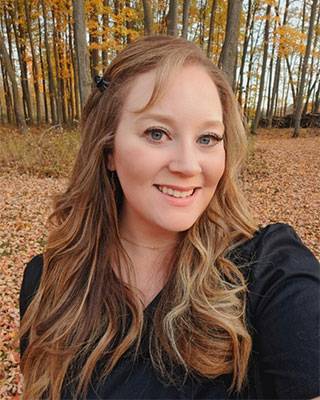 Julianne
Office Manager
I am involved in a lot of the behind the scenes work at our office. I have a variety of my own tasks as office manager that support the productive flow of the business, but I also assist the front desk in different tasks as well. I am a very detail oriented person and I enjoy my position because it allows me the opportunity to do my best work. I am able to problem solve and work independently while at the same time assisting the other staff and interacting with patients on a daily basis. It's a very rewarding part of my job!
I live in the country with my husband and our golden retriever Ollie. We enjoy working in our garden beds in the summer and sitting by our fireplace cheering on the Packers in the fall. Exploring state parks and road trips are some of our favorite pastimes.
---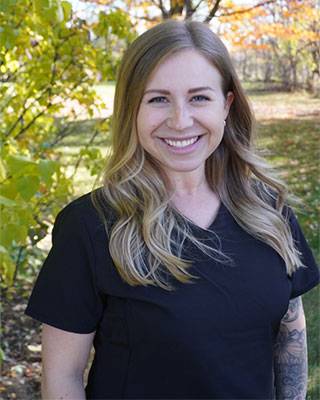 Julie
Administrative Assistant
I was blessed to join Fehrman Orthodontics in 2020, where I found my second family! Our doctors are so passionate about what they do and it shows. They listen, take their time, and are compassionate and understanding. The whole team agrees. We all work so well together!
I am married with a son and a daughter. I enjoy hiking, walking, going up north, and spending time outdoors. On the weekends, I like to do these activities with my family and friends who live close by!
---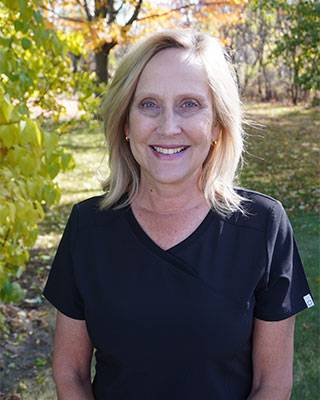 Marcy
Business Manager
I am responsible for accounting, overseeing business operations, and educating our administrative staff and clients on the complexities of orthodontic insurance. I joined my husband's practice in 1987 as our office manager, and now have the pleasure of working alongside my daughter, Dr. Jen, as well! Work is fun when you love your job and the people you work with. I treasure the relationships we have made with our patients, too!
I am an avid golfer and love spending time with family and our two golden retrievers. In addition, I enjoy playing piano for our church and participating in the church bell choir.
---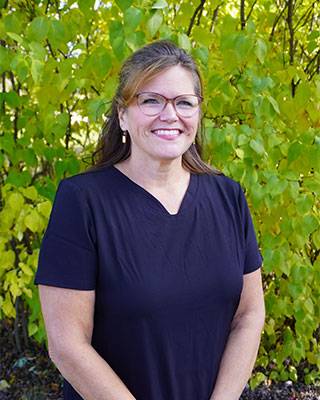 Brenda
Orthodontic Assistant/Administrative Assistant
Working at Fehrman Orthodontics, I am dual trained as a front desk administrative assistant and chairside orthodontic assistant. You may find me at the front desk taking care of your scheduling and financial needs, or in the clinic where I bond and remove brackets and provide oral hygiene instructions. Being cross-trained, I can fill in wherever I am needed! No matter where I am, my goal is the same—helping patients achieve beautiful smiles!
I am married and have three daughters and six grandchildren. I love camping, hiking, and spending time with my family.
---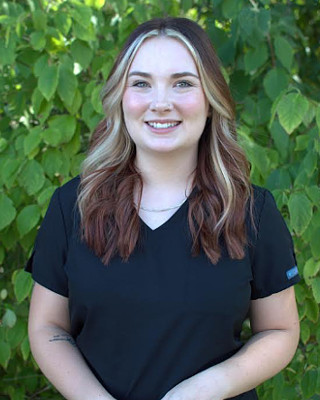 Autumn
Administrative Assistant
I take care of our patients' front office needs, including scheduling, accounts, and referrals. The best part of my job is seeing the joy and pride on patients' faces when they're done with their treatment. I'm also so fortunate to work with a wonderful group of people. The doctors treat everyone with respect and make us all feel like valued members of the team.
I'm married to a wonderful husband and we have two golden retrievers. I enjoy hiking, camping, skiing, camping, and traveling. We enjoy spending most of our time outdoors and hosting family and friends at our home.