January 7th, 2020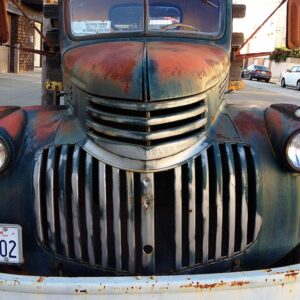 Teeth Crowding
One of the most common issues orthodontic treatment addresses is crowding—when there is not enough space for all the teeth to fit normally, causing them to twist and turn.
Often, braces are enough to rearrange teeth into a healthy dental arch, but in some cases, extra space needs to be gained to properly align everything.
Slenderizing Teeth
When a minimal amount of space is needed, your orthodontist can actually slenderize some of your teeth to help create a little extra space. This is called "interproximal reduction", which is really just a fancy term for sanding in between your teeth. But don't worry! Your teeth won't get noticeably smaller - only 0.25 to 0.75 millimeters of enamel is removed from either side of any tooth as we need to make sure to leave plenty of healthy enamel behind!
Jaw Expansion/Arch Expansion
In some cases, the upper jaw bone itself is too small to fit the top teeth and to fit around the lower jaw. An expander is required in those cases, and will actually make the upper jaw bone larger. This is a treatment that can typically only be performed in growing children/adolescents, however.
Another type of expansion can be done with just the brackets and wires. By reshaping the dental arch and widening it, we can gain a few millimeters of space, which helps us to fit in more of your teeth! While this is an awesome option, there is a limit, as we cannot push the teeth beyond where the gum and bone are to support them.
Some Teeth Just Don't Fit
 In cases of extreme dental crowding, extractions are often the best option for beginning to align your teeth. Removing teeth can also be key in solving underbite, overbite, and problems with protrusive teeth. Every person is unique when it comes to extractions - some people need one tooth removed, others need two, or even four!
When performed by an experienced specialist, removing a tooth is simple and pain free. If you have any questions about the process, please talk to us!
Making Room For Your Perfect Smile
We understand that the decision to extract a tooth is not one to be taken lightly. We carefully examine dental models, x-rays, photos, and jaw structure to determine the best way to create your beautiful new smile. By considering all treatment options, we find the one that will most efficiently give you the best results in the safest and healthiest way possible.
We treasure the trust you have placed in us as your orthodontic specialists. Thank you for being our valued patient and friend!
(Image by Flickr user Ben Tesch used under Creative Commons Attribution-Sharealike 4.0 license. Image cropped and modified from original.)