March 1st, 2018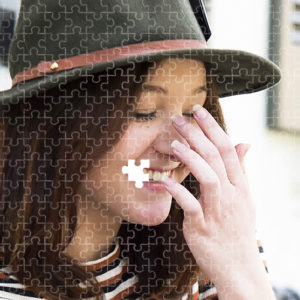 IT'S ONE THING TO lose a tooth, whether through poor oral hygiene, accident, or oral surgery. A tooth not growing in where it should is something else. Between 2-4 percent of the population will have at least one tooth missing from their adult set. This condition is called congenitally missing teeth or hypodontia. In the much rarer event that the full set of teeth is missing, it's called anodontia.
It's All About Genes
The most common teeth to be affected by this condition are wisdom teeth, upper lateral incisors, and lower second premolars. Since wisdom teeth are often removed anyway, not having them in the first place can save you a lot of hassle, but those incisors and premolars are more important!
Genetics are almost always the culprit behind hypodontia, which is why it tends to run in families. Missing teeth could be the only issue, or they could be the result of a broader genetic disorder, such as ectodermal dysplasia or Down syndrome. Whatever the cause, there are many treatment options available for hypodontia.
Filling In The Gaps
Having these missing teeth can cause a few problems, such as difficulty chewing, the existing teeth shifting, and poor jaw support that could lead to the loss of additional teeth. This is why it's important to get the issue taken care of as soon as possible. However, there is no one-size-fits-all solution. Different options will be preferable depending on the age and sex of the patient and the length of time the tooth has been missing.
In most cases, orthodontic treatment will be the first step. Because missing teeth can cause the existing teeth to shift, braces are typically necessary to correct the problem and open the gap wide enough to fit a replacement tooth. Replacements can come in a few different forms:
Removable partial dentures. These are the simplest solution in many cases. They use the surrounding teeth to anchor them in place, or might be attached to a retainer.
Dental bridges. As the name implies, a dental bridge "bridges" gaps by anchoring to the neighboring teeth. Unlike dentures, bridges are cemented in place.
Dental implants. These will function like normal teeth, with a post fixed in the jaw bone and a crown on top that matches the natural teeth. If multiple teeth are missing, implants can be used as support for bridges.
In other instances, it is possible to use orthodontics to close the space, and camouflage the way the teeth fit together, preventing our patients from needing a replacement tooth. Again, each situation is unique, so while one person may be better treated by creating space to replace a missing tooth, another may be better served by closing the space.
What Treatment Is Right For You?
Having congenitally missing teeth can be a struggle, but our practice is here for you. We can answer any questions you have and help you find the ideal treatment option so that your smile can be complete!
Keep being the wonderful patients that you are!
The content on this blog is not intended to be a substitute for professional medical advice, diagnosis, or treatment. Always seek the advice of qualified health providers with questions you may have regarding medical conditions.
Top image used under CC0 Public Domain license. Image cropped and modified from original.