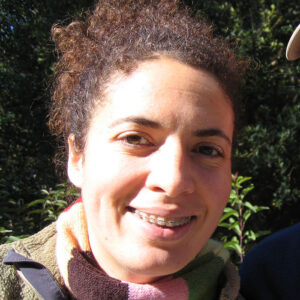 IF YOU'RE OUT OF your teens, you might think you missed your chance for straight teeth, but that's not true! Modern orthodontic treatment is for adults as well as teens. And even if you had braces before, your teeth might still shift over time, which is another reason to consider treatment as an adult.
How Teeth Shift As We Age
Our teeth naturally move and shift throughout our lives — including in ways we'd prefer they didn't. In a process called mesial drift, our teeth slowly move towards the front of our mouths as we age. Other factors, including enamel loss, teeth grinding, and tooth loss, can move our teeth out of alignment too. The result is an increasingly crooked, overcrowded smile that is harder to keep healthy. If you previously had orthodontic treatment, but stopped wearing your retainers or had them removed, your teeth are free to shift wherever they please! Retainers are a lifelong commitment!
It's Never Too Late For Orthodontic Treatment
Stopping bad habits and maintaining good ones is important, but it won't reverse dental shifting that has already taken place, and that's where adult orthodontic treatment comes in. While it's true that our teeth can be guided into place more easily when we are younger, they will still respond to orthodontic appliances.
One advantage adult orthodontic patients have over teenagers is that they have the self-discipline to carefully follow the orthodontist's instruction, which ensures better, timelier results!
Go Low-Profile With Modern Orthodontics
Maybe you already knew that adults could get braces, and what's really stopping you is the idea of spending a year or so as a "brace-face." Don't be discouraged! There are several ways to get orthodontic treatment without everyone noticing your appliance, such as invisible aligners or clear, ceramic braces. No one needs to know that you're on your way to a straighter smile if you don't want them to!
Schedule Your Consultation Today!
Everyone's teeth are different, and so is their orthodontic treatment. We're sure you still have many questions about what your treatment would involve, how long it would take, and, of course, the cost. We'd be happy to answer any questions you have about adult braces, so just give us a call or stop by!
Everyone deserves to have the smile of their dreams!
The content on this blog is not intended to be a substitute for professional medical advice, diagnosis, or treatment. Always seek the advice of qualified health providers with questions you may have regarding medical conditions.
Top image by Flickr user tiarescott used under Creative Commons Attribution-Sharealike 4.0 license. Image cropped and modified from original.
1 Response to Adult Braces: Not A Myth
Leave a Reply